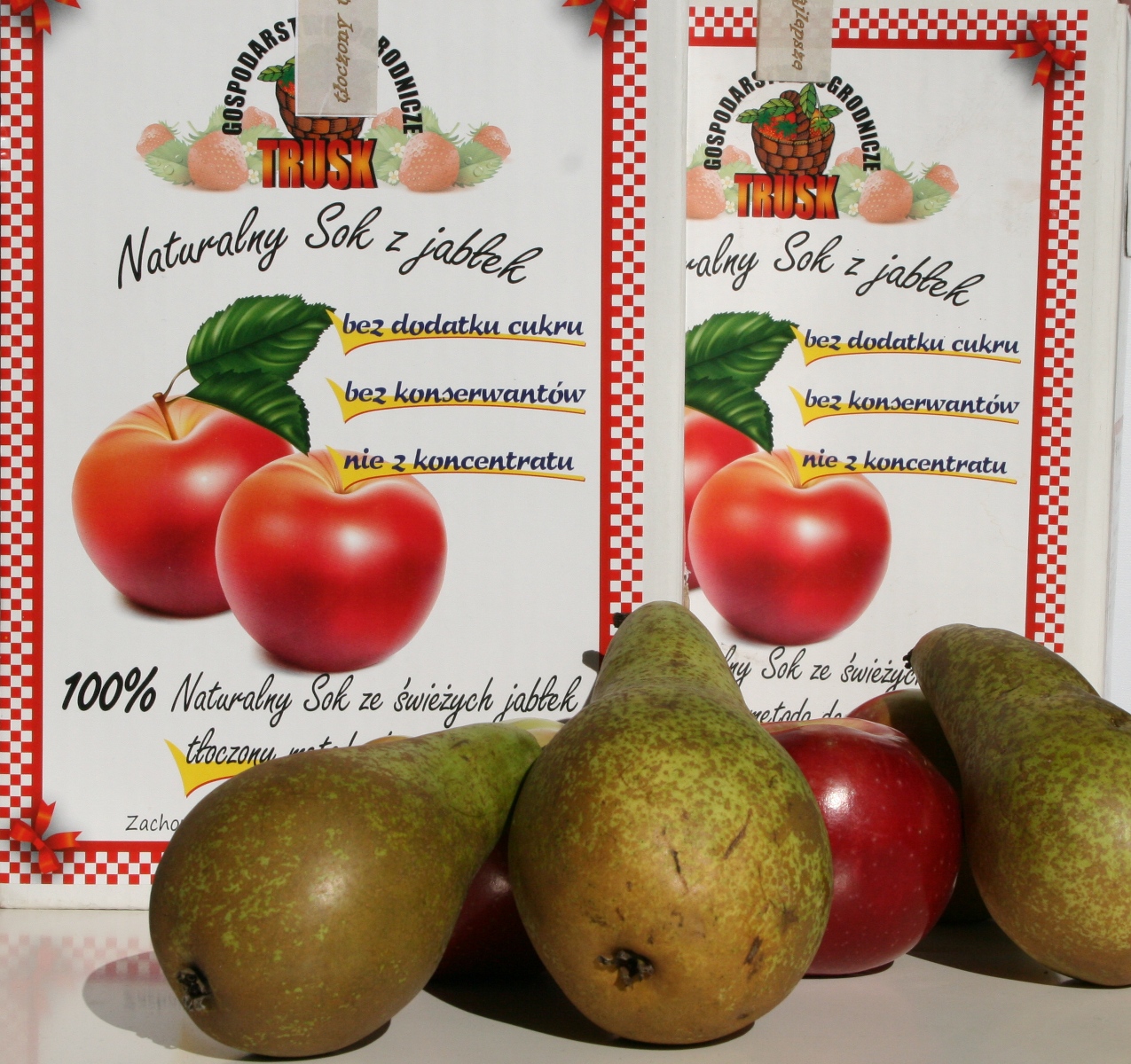 Pressed juices
In the Bag in Box technology barrier foils and valves are used which prevent getting air and other pollutants into the interior of the bag. This promotes to maintain longer freshness and shelf life of products without the use of preservatives. The packages are ecological and recyclable. Production of juices offered by us is based on the old homemade recipes! Constant quality control of incoming raw materials ensures a high quality of a final product. On request, we put a logo on a box designed by the customer.
100% fruit juices are pressed cold without additives such as: sugar, water and preservatives. The most frequently ordered packing bags are 5 liters. In our offer we have bags from 2 liters to 25 liters. After opening a cap, the freshness of juice maintains up to 21 days at the room temperature.
Available types of juice packed into bags Bag In Box:
Vegetable:
apple
apple - carrot
apple - beetroot
apple - celery
Fruit:
apple
apple - aronia
apple - pear
apple - raspberry
apple - blackcurrant
apple - cherry
250ml glass packaging:
apple
apple + fruit
apple + vegetables
We invite you to cooperate with us!
"0% artificial additives"